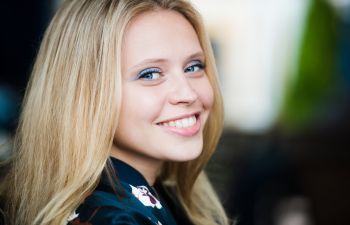 Consuming an excess amount of alcohol overtime has long been associated with damage to the liver and the stomach lining. However, there is also a lot of research linking excess alcohol use with oral health problems such as oral cancer, tooth decay and periodontal disease.
According to statistics reported by the National Institutes of Health (NIH), there are more than 30,000 new cases of oral cancer diagnosed in the United States each year. Heavy drinking is a known risk factor for oral cancer. In fact, according to the American Cancer Society, about 70% of oral cancer patients consume alcohol regularly. When combined with cigarette smoking, the risks for oral cancer go up significantly.
Individuals with alcohol problems tend to neglect other healthy habits including flossing and brushing and eating a healthy diet. This can lead to periodontal disease and tooth decay. While this has not been firmly established, a small study conducted at an alcohol rehabilitation center found that residents had a higher incidence of periodontal disease and tooth decay.
Alcohol, like most other things, is best enjoyed in moderation. When this occurs, there are even some positive benefits that can be associated with alcohol use. This includes some heart-protective effects that are associated with low-to-moderate average alcohol consumption. Specifically, drinking red wine in small quantities has been shown to lower LDL cholesterol. This may help to prevent clogging of the arteries. This heart-protective property has been attributed to the antioxidants such as reservratrol found in red wine.
According to the Centers for Disease Control and Prevention (CDC), heavy drinking for men is defined as consuming an average of more than two alcoholic drinks per day. For women, heavy drinking is defined as consuming more than an average of one alcoholic drink per day. If your drinking falls outside these parameters, you may want to consider making lifestyle changes that will benefit both your overall health and your oral health.
Posted on behalf of Dr. Randy Muccioli, Muccioli Dental Circle Us on Google+
Muccioli Dental - Johns Creek Dentist
6300 Hospital Pkwy, Suite 275
Johns Creek, Georgia 30097
Phone: (678) 389-9955