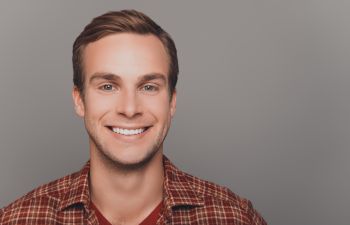 Most of us realize the importance of flossing our teeth every night before we go to bed as part of our general dental care. Unfortunately, many American adults are not flossing their teeth every night. Some do not floss at all. This can lead to serious dental health issues such as tooth decay and periodontal disease.
Studies have shown that flossing your teeth can be just as important to your long-term dental health as brushing your teeth. Unlike a toothbrush, which cleans tops and outer surfaces of the teeth and gums, dental floss is an interdental cleaner. This means that it is designed specifically to clean the tight spaces between the teeth and the gap between the base of the teeth and the gums. Both of these places are areas in the mouth that cannot be reached with a toothbrush. Flossing your teeth is the best way to remove the stubborn tartar and bits of food that can lodge in these spaces. Tartar buildup can lead to Gingivitis: the first stage of gums disease where gums become red and swollen. If left untreated or unchecked, this can lead to Periodontitis: a more severe stage of gum disease characterized by severe inflammation. If not arrested, Periodontitis can eventually lead to tooth and bone loss.
Have we given you a good enough reason to start flossing every night? If so, it is important to make sure you are using the proper technique. Your dental hygienists and/or dentist are the best when it comes to teaching you the proper technique for flossing your teeth. If you would like to get more information about the benefits of flossing daily or to learn the proper technique for flossing your teeth, talk to your dentist or dental hygienist today.
Posted on behalf of Dr. Randy Muccioli, Muccioli Dental Circle Us on Google+
Muccioli Dental - Johns Creek Dentist
6300 Hospital Pkwy, Suite 275
Johns Creek, Georgia 30097
Phone: (678) 389-9955