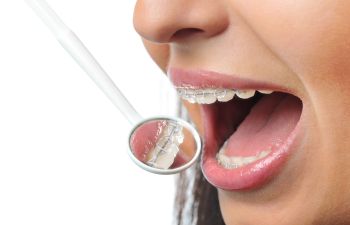 Inlays and onlays are dental restorations that offer a well-fitting, stronger, longer lasting reparative solution to tooth decay or similar damage. Many patients and dentists choose these restorations because they are both esthetically pleasing and functional. At Muccioli Dental we are proud to provide inlays and onlays to the residents of Johns Creek and surrounding areas.
Inlays and onlays can often be used in place of traditional dental fillings. Dental fillings are molded into place within the tooth where the decay has been removed during a dental visit. Inlays and onlays are fabricated and then fitted and bonded to the damaged tooth. Inlays and onlays offer a conservative preparation that preserves as much healthy tooth as possible. Because they preserve the maximum amount of healthy tooth surface while restoring decayed or damaged areas, they help to ensure functional longevity of the tooth.
Typically it takes two dental visits for an inlay or onlay procedure to be completed. During the first visit, the damaged tooth must be prepared and a molded impression of the tooth is then taken and sent to our on-site laboratory that is staffed with highly trained dental lab technicians. At Muccioli Dental, quality dental care is our highest standard and because we have an onsite dental laboratory, we can ensure that your inlay or onlay restoration matches the color of your surrounding teeth as closely as possible.
If you have a tooth or multiple teeth that need restoration, please call our dental inlays and onlays dentists at Muccioli Dental to schedule a consultation with Dr. Randy Muccioli. We are currently accepting new patients and we look forward to serving you.
Posted on behalf of Dr. Randy Muccioli, Muccioli Dental Circle Us on Google+
Muccioli Dental - Johns Creek Dentist
6300 Hospital Pkwy, Suite 275
Johns Creek, Georgia 30097
Phone: (678) 389-9955