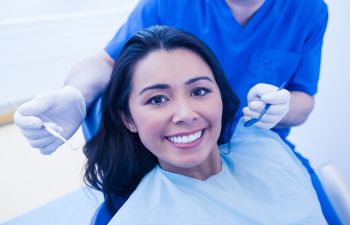 Fear of the dentist is unfortunately one of the most common fears that both children and adults face. This is unfortunate because dental phobia keeps thousands of people of all ages from keeping regular dental cleaning and checkup appointments. No one should avoid going to the dentist because in doing so, s/he is neglecting the health of his or her mouth and entire body. Luckily, there is an option for those who routinely put off visiting the dentist because of fear and anxiety. At Muccioli Dental, we understand that not everyone feels comfortable at the dentist's office, which is why we offer sedation dentistry for adults of all ages in Johns Creek and the surrounding areas.
Dr. Lydia Muccioli and Dr. Randy Muccioli have both received extensive training in sedation dentistry and are proud to offer sedation to patients who feel uneasy about having their teeth cleaned, examined or undergo any further treatment. At Muccioli Dental, we offer oral conscious sedation to our patients. The use of oral sedative medications allows patients to relax into a sleep-like state so that they are able to successfully make it through a dental appointment. For many patients, simply being in a "twilight sleep" where the sensations of pain and anxiety are eliminated is exactly what they need to make it through a dental procedure.
If you are looking for a dentist who offers sedation dentistry here in the Johns Creek area, look no further than Muccioli Dental. Our practice offer comprehensive dental care in an environment that is comfortable for you so that you no longer feel the need to postpone your dental care. Call today to schedule a convenient appointment.
Posted on behalf of Dr. Randy Muccioli, Muccioli Dental Circle Us on Google+
Muccioli Dental - Johns Creek Dentist
6300 Hospital Pkwy, Suite 275
Johns Creek, Georgia 30097
Phone: (678) 389-9955