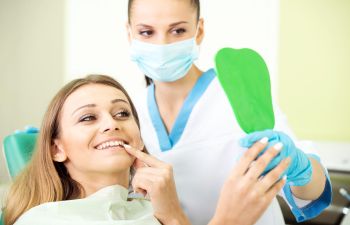 For most adults, losing permanent teeth is not something that they have any desire to do. Permanent teeth are meant to be permanent, and the thought of losing them can be devastating. However, there are a number of reasons why a tooth extraction may be needed. If you are struggling with having to decide about a tooth extraction, call Muccioli Dental in Johns Creek.
At Muccioli Dental, we are a family-owned and operated dental practice with highly trained and experienced dentists, Drs. Randy and Lydia Muccioli. We can assess your mouth and determine if a tooth extraction is needed. For patients who need their wisdom teeth removed, to patients who have damaged or diseased teeth that need to be removed, we offer painless teeth extractions. We utilize the most state of the art equipment and highest rated materials for all dental treatments and dental work provided in our office.
Other than needing teeth extractions due to wisdom teeth, damaged and decaying teeth are the most common reasons teeth need to be extracted. While this may sound scary, it doesn't have to be. Damaged and decaying teeth that are left in the mouth can cause a variety of on-going oral health problems. By extracting teeth that need to be extracted, you can save the health of your entire mouth.
Our office accepts most forms of dental insurance, and we are gladly accepting new patients. Muccioli Dental would be proud to be your trusted source for quality dental care.
Posted on behalf of Dr. Randy Muccioli, Muccioli Dental Circle Us on Google+
Muccioli Dental - Johns Creek Dentist
6300 Hospital Pkwy, Suite 275
Johns Creek, Georgia 30097
Phone: (678) 389-9955