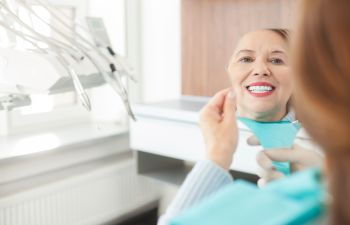 When people think of nutrition they most surely think of their body and physique first. While we all know that nutrition plays a huge role in a person's weight and overall health, many people tend to forget that it also plays a major role in oral health. A healthy diet – one low in saturated fats and calories – affects every area of the body. The foundation of a beautiful, healthy smile begins with healthy gums. If the gums are not healthy, then they will not properly support the teeth and can result in tooth decay and tooth loss.
Poor oral hygiene is the leading cause of gum disease. At Muccioli Dental we want to help our patients keep their entire mouths clean – through proper care and understanding the connection between nutrition and gum disease. Not only does cutting back on sweets (especially sticky ones), starches, carbonated drinks, and alcohol boost the nutritional impact, but also increasing the consumption of certain nutritional aspects can benefit the mouth dramatically. A diet rich in vitamins A, C, and D is essential to optimal oral health. These vitamins promote strong bones, teeth, and connective tissues of the gums – all of which work together to form a healthy, beautiful mouth.
At Muccioli Dental, Drs. Lydia and Randy Muccioli provide a comprehensive dental service in Johns Creek. We offer our patients state of the art office and utilize the highest rated materials for all of our dental treatments. We understand the correlation between gum health and nutrition, and we want to partner with all of our patients to educate them on the benefits of nutrition so that their gums, and the rest of their bodies, can benefit. Call today to schedule and appointment and make Muccioli Dental your family's comprehensive dental source.
Posted on behalf of Dr. Randy Muccioli, Muccioli Dental Circle Us on Google+
Muccioli Dental - Johns Creek Dentist
6300 Hospital Pkwy, Suite 275
Johns Creek, Georgia 30097
Phone: (678) 389-9955