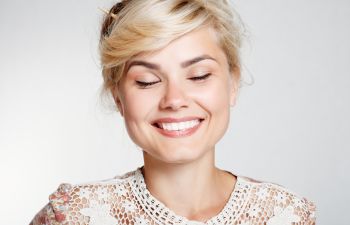 Many people avoid the dentist out of fear. In fact, numerous accounts have been recorded where people would rather endure the agony of a toothache or dental injury than make an appointment with their dentist. While this may seem absurd to someone with no dental phobia, a lot of people are so afraid of going to the dentist that they choose to suffer instead of having treatment. At Muccioli Dental, we understand that dental treatment can cause extreme anxiety for some patients. That is why we are proud to offer oral conscious sedation to patients with dental fears. Our oral conscious sedation can be used for invasive dental procedures to a simple tooth cleaning. We want to make sure that our patients do not put off necessary dental appointments just because they are anxious or fearful.
Oral conscious sedation uses an oral sedative medication to allow patients to enter a very relaxed, sleep-like state. Under oral conscious sedation, patients can easily be awakened and follow simple commands. This medication is typically given to patients about an hour before their procedure to make them drowsy, relaxed, and comfortable. While a local anesthetic may still be needed for any type of invasive dental work, some people actually fall asleep with oral conscious sedation and miss their entire appointment! Sedation can be highly effective for those who choose not to go to the dentist out of real fear or anxiety. Allowing dental issues to go untreated can have serious consequences, and we at Muccioli Dental want to help our patients find the treatment and care they need.
If you are interested in learning more about oral conscious sedation, contact our Johns Creek dental practice today. Muccioli Dental offers comprehensive dental care for patients of all ages, and we are here to make this a safe and comfortable atmosphere for you. Please don't let your fear or anxiety keep you from receiving the dental care that is essential to your entire health.
Posted on behalf of Dr. Randy Muccioli, Muccioli Dental Circle Us on Google+
Muccioli Dental - Johns Creek Dentist
6300 Hospital Pkwy, Suite 275
Johns Creek, Georgia 30097
Phone: (678) 389-9955