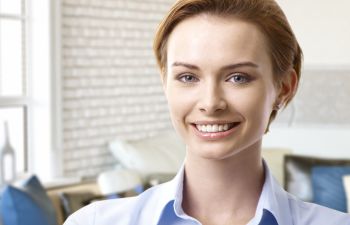 Pregnancy is a joyous time for expecting parents, and most mothers enjoy the changes in their bodies as their babies grow and develop. While many women take care of their diets, get adequate sleep, drink plenty of water, and take their prenatal vitamins there is often one area that is neglected – their teeth. Pregnancy poses a potential risk for developing periodontal disease in all women who are pregnant. During pregnancy, hormonal changes in the body promote inflammatory responses that increase blood circulation to the gums. This increased circulation can cause the gums to become sensitive and increases irritability in the gums. Tender, red, and/or bleeding gums are the number one sign that extra care needs to be given to the gums during pregnancy.
At Muccioli Dental, we understand the special circumstances of pregnancy and the effects that pregnancy can have on oral health, and we do not take them lightly. Pregnancy and gum disease can increase the risk for premature delivery, low birth weight, preeclampsia, gestational diabetes, and fetal loss. If periodontal disease is not addressed early and the infection increases, the chances of an increased risk for birth complication also increase significantly.
It is extremely important that all expecting mothers visit a dentist early in their pregnancy. If you are in the Johns Creek area, let Muccioli Dental be the dental practice you turn to for exceptional care. We are a family owned and operated practice, and we put our patients' needs at the forefront of everything we do. Call our office today to schedule an appointment. Drs. Lydia and Randy Muccioli are both highly trained and extremely well respected in our community, and at the Pentagon where they served our nation's top ranking officers. We are currently accepting new patients, and we would be proud to serve you and your growing family.
Posted on behalf of Dr. Randy Muccioli, Muccioli Dental Circle Us on Google+
Muccioli Dental - Johns Creek Dentist
6300 Hospital Pkwy, Suite 275
Johns Creek, Georgia 30097
Phone: (678) 389-9955