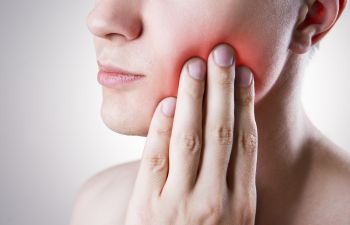 Periodontal disease is a common condition characterized by a chronic bacterial infection of the bone and tissue supporting your teeth. If you have periodontal disease, you are at an increased risk for tooth loss. In fact, periodontal disease is one of the most common causes of tooth loss in American adults. However, a new study: "The Association Between Periodontal Disease and Kidney Function Decline in African Americans: the Jackson Heart Study" (Abstract FR-OR916), found an interesting link between periodontal disease and kidney disease. The study was conducted by researchers at the University of California, San Francisco and will be presented at ASN Kidney Week in 2014.
Periodontal disease disproportionately affects African Americans and has also been implicated as a potential risk factor for chronic kidney disease (CKD). This study looked at 699 black individuals with normal kidney function to investigate this potential link. After analyzing the complete dental examinations of these 699 individuals, it found that those with severe periodontal disease developed CKD at four times the rate of those without severe periodontal disease.
The association between periodontal disease and CKD is not fully understood at this time although researchers have some hypotheses on the subject. Clearly, more research is needed on this important topic.
The best way to prevent periodontal disease is to practice good daily oral hygiene, refrain from smoking and visit your dentist regularly for dental cleanings and examinations. If your gums are red, swollen or bleed easily when brushing or flossing, these could be signs of periodontal disease. Schedule an appointment with your dentist today. It is important to treat periodontal disease when it is in its early stages, before it has the chance to irreversibly damage the bone and tissues holding your teeth in place.
Posted on behalf of Dr. Randy Muccioli, Muccioli Dental Circle Us on Google+
Muccioli Dental - Johns Creek Dentist
6300 Hospital Pkwy, Suite 275
Johns Creek, Georgia 30097
Phone: (678) 389-9955