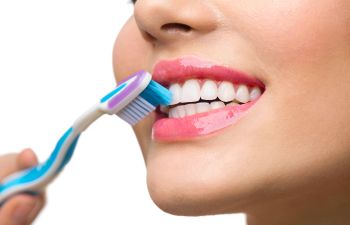 When it comes to your health, preventive measures are just plain smart. Preventive care is all of the things you do (or should do) to promote optimal health. Preventive dental care works the same way for the mouth. At Muccioli Dental, we offer complete preventive dentistry to those in the Johns Creek area and surrounding areas. Drs. Lydia and Randy Muccioli lead our dedicated staff of dental support professionals and offer a full range of preventive and pediatric services designed to maintain optimal oral health. Our dental practice is family owned and operated, and we strive to give each and every patient the most individualized care so that we can meet the needs of everyone who comes in to our practice.
Brushing at least twice a day and flossing daily are just the start of preventive dental care. Maintaining a healthy diet that is low in sugar, does not include frequent soft drinks and/or candy, and is well balance in all of the food groups goes a long way in keeping the entire body healthy – which includes your teeth and gums. Routine dental exams and regular cleanings are also essential aspects of preventive dental care. Seeing the dentist on a regular basis (ideally every six months) can help prevent the incidence of serious oral complications as well as preventing higher-cost treatments such as fillings, periodontal procedures, root canals, and extractions.
At Muccioli Dental, we want to partner with you in order for you to achieve optimal oral health. Preventive dental care is the best place to start when your goal is a healthy, beautiful smile. If you are looking for a reputable dentist to trust with preventive dental care, please call Muccioli Dental today. Our family wants to serve your family with a lifetime of quality dental care. We are currently accepting new patients, and our office accepts most dental insurances. Call today to schedule your appointment.
Posted on behalf of Dr. Randy Muccioli, Muccioli Dental Circle Us on Google+
Muccioli Dental - Johns Creek Dentist
6300 Hospital Pkwy, Suite 275
Johns Creek, Georgia 30097
Phone: (678) 389-9955