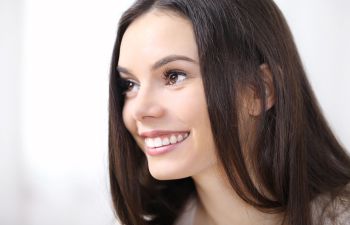 If you are like millions of others across the United States, you desire a beautifully white smile. You know that a bright smile can brighten your entire face, make your overall appearance more attractive, and draw others closer to you. There are many teeth whitening products that can be purchased at your local drug store for a fraction of the cost of a professional whitening treatment; yet, with improper use, these at-home treatments can prove more costly than seeking a treatment from your dentist.
If you are thinking about whitening your teeth at home with an over the counter product, it is important that you take caution. Many people have damaged their teeth permanently and have required expensive repair to reverse adverse effects of at-home teeth whitening products. By avoiding the common mistakes below, you can achieve good results from whitening your teeth at home.
Not asking your dentist before you begin.

Your dentist knows the state of your mouth better than even you do. Through regular exams and X-rays, your dentist knows whether your tooth enamel is strong and healthy enough for the application of teeth whitening gels or strips. Many adverse results of teeth whitening products can be avoided by simply speaking with your dentist before you begin using them.

Improper use of whitening products.

Almost everyone is tempted to "hurry up" results. People want to see immediate results from diets, exercise, and teeth whitening. When it comes to whitening the teeth, it is imperative that you follow the instructions for use explicitly. Leaving whitening strips or whitening gel on your teeth longer than directed will not whiten your teeth any faster. In fact, leaving a whitening product on for too long will cause unwanted results. Uneven whitening, spots on the teeth and gums, weakening of the tooth enamel, and extreme tooth sensitivity are common results of improper use of whitening products.

Using a "one size fits all" approach.

The truth is: there is no such thing as a "one size fits all" approach to anything. Your mouth is different in shape, size, and structure than anyone else's. Whitening trays that are not custom fit to your mouth will not provide even coverage of whitening gel to your teeth, and you will not be able to achieve the results you are after.
If you are wanting to whiten your teeth and achieve a more attractive smile, contact Muccioli Dental today.
Posted on behalf of Dr. Randy Muccioli, Muccioli Dental Circle Us on Google+
Muccioli Dental - Johns Creek Dentist
6300 Hospital Pkwy, Suite 275
Johns Creek, Georgia 30097
Phone: (678) 389-9955