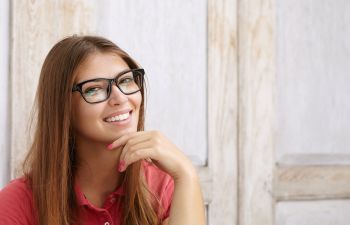 Tooth sensitivity can have a major impact on day to day life. The mouth is one area of the body that is in constant use, and when there is tooth sensitivity normal functions such as eating, drinking, and even breathing can cause significant discomfort. Shooting pain travels to the roots of the tooth or teeth that are exposed typically from oral improper or poor hygiene habits. At Muccioli Dental, we are a comprehensive dental practice that wishes to partner with our patients to help them achieve optimal oral health. There are many ways to reverse tooth sensitivity in order for the mouth to be as healthy and beautiful as possible.
Drs. Lydia and Randy Muccioli understand how tooth sensitivity can negatively affect a person's day to day life. For patients who are suffering from sensitive teeth, we can help identify or rule out any underlying causes of oral discomfort. One of the most common causes of tooth sensitivity is when the roots of the tooth are exposed. Using desensitizing toothpaste can help block the pain associated with tooth sensitivity. If the roots are overly exposed and the pain is too discomforting, many times a dental sealant can be applied to cover the exposed tooth roots.
At Muccioli Dental, we can help our patients prevent sensitive teeth from recurring, beginning with how to best maintain oral health without over-brushing or damaging the gums. Along with a healthy diet that limits acidic foods and drinks, sensitive teeth can typically be treated with great success. Call our dental practice today to schedule an appointment. Muccioli Dental wants to be the place where your entire family finds the best dental care.
Posted on behalf of Dr. Randy Muccioli, Muccioli Dental Circle Us on Google+
Muccioli Dental - Johns Creek Dentist
6300 Hospital Pkwy, Suite 275
Johns Creek, Georgia 30097
Phone: (678) 389-9955