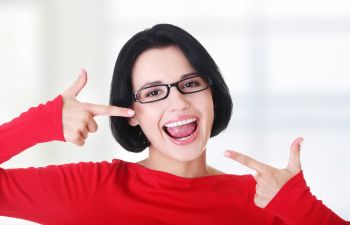 In our busy, fast-paced society, stress is all too common. We know that stress affects several systems in our body, and your oral health is not excluded. Whether it is a temporary tense circumstance in your life or years of chronic stress, your mouth can suffer the consequences.
Stress can induce the following factors that can in turn affect your oral health in a negative way:
Coping Strategies
Many people inadvertently engage in certain habits or coping strategies during times of stress. Whether you eat junk food, smoke cigarettes or drink alcohol when you are stressed, these substances can all threaten your smile health though gum disease, tooth decay and other complications.
Changes in Routine
It is not uncommon to get off track in your normal routine during a stressful event. This may result in going to bed without brushing your teeth, not taking the time to floss or even skipping your routine dental visits.
Nervous Oral Habits
Stress is the leading cause of teeth grinding, or bruxism. During times of high anxiety or tension, it is typical for someone to unknowingly grind or clench their teeth. This often occurs during nighttime sleep so it is important to watch for daytime symptoms, such as worn down teeth, sore jaw muscles and tension headaches.
Lowered Immune System
Last but not least, your body will suffer the consequences of extra cortisol and adrenaline during stress. This consistent "fight or flight" state can increase blood sugar and blood pressure, as well as lower the immune system. In turn, you can become more vulnerable to periodontal disease and experience difficulties healing an oral injury.
Alleviate Stress and Address Your Oral Health
If you find yourself stressed out more days than not, consider the condition of your mouth. If you notice that your oral health is suffering, find ways to lower your stress levels but seek attention from your dentist. Addressing dental health issues early can save you the time, expense and discomfort from letting a problem go untreated. At Muccioli Dental, we are happy to restore peace and comfort to your "stressed out smile."
Posted on behalf of Dr. Randy Muccioli, Muccioli Dental
Muccioli Dental - Johns Creek Dentist
6300 Hospital Pkwy, Suite 275
Johns Creek, Georgia 30097
Phone: (678) 389-9955