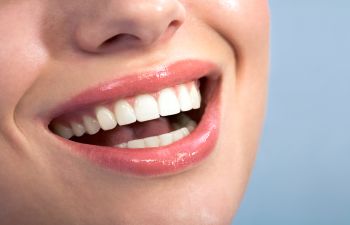 Most of us have managed to make teeth brushing a normal part of our daily routines, but if you're one of the nearly 20 percent of Americans who opt out of flossing, you could be doing some serious damage to both your oral health and overall health.
We forego this important health habit for many reasons – it takes too much time; it makes the gums bleed; it feels uncomfortable; the task is too tedious. In fact, a survey recently released by the American Academy of Periodontology found that Americans actually prefer unpleasant activities like washing dishes, cleaning toilets and waiting in a checkout line to flossing their teeth!
Skipping this step, however, could cost your health in the long run. When you choose not to floss, tartar and bacteria build up between your teeth, eventually turning into plaque. Over time, not only does this lead to gum disease and tooth decay; it can also trigger dangerous inflammation in your body — the kind that could potentially lead to heart disease, complications for people with diabetes and other chronic illnesses like dementia.
If the reeling out your flossing string and threading it in between your pearly whites seems like a task that is too arduous, you've got options. Beyond traditional waxed or unwaxed floss string, you can also purchase special flossing tools that get the job done more easily. Disposable floss sticks or electric water flossers are perfect solutions for young children, the elderly or those that have limited dexterity or claim themselves as a "lazy" flosser.
All it takes is a few extra minutes once a day – a few extra minutes that could add more than a few years to your smile and your life. Can't say that for washing the dishes, huh? To ensure your smile is given the best chance at optimal health, we encourage you to brush and floss on your own at home as well as see your dentist twice a year. At Muccioli Dental, we want to see you. Call today to book your six-month cleaning – and yes, we can tell if you haven't been flossing!
Posted on behalf of Dr. Randy Muccioli, Muccioli Dental
Muccioli Dental - Johns Creek Dentist
6300 Hospital Pkwy, Suite 275
Johns Creek, Georgia 30097
Phone: (678) 389-9955