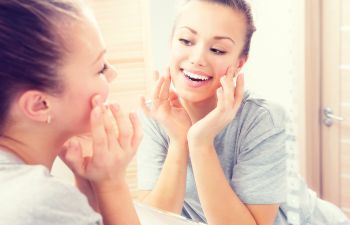 There are a countless number of dentists across America that offer dental implants to their patients. However, this specialized surgical procedure should not be performed by a dentist that his not highly certified, specifically qualified, and experienced in implant dentistry. Dr. Randy Muccioli of Muccioli Dental is a board certified Prosthodontist who has received years of extra training and education in order to offer patients the highest quality dental implants.
Implant dentistry is a very specific area of dentistry that involves surgical implantation of a titanium root into a person's jawbone. If that doesn't sound like something that needs specific training, I don't know what does! The mouth is a very complex part of the body, relying on the mandibular joints on both side of the face, the jawbones and palate, the gums, the teeth, the cheeks, and the tongue to all work together properly. A prosthodontist is a dentist who specializes in the esthetic restoration and replacement of teeth. They are dedicated to making smiles look attractive and function they way that they should.
Many facets go into recreating a smile that has lost a tooth or multiple teeth. For patients who have recently lost a tooth or had one extracted, a dental implant can be a relatively minor procedure. However, for patients who have lost multiple teeth or who have not sought out an immediate replacement option, cases can become very complicated. The mouth is part of the living body, and as such, it requires proper care and stability to remain health. When there is a space in the jaw where a tooth used to be, it will weaken over time because there is nothing to hold the jawbone in place and to stabilize its structure. This lack of stability will eventually cause neighboring teeth to become loose and fall out, which can lead to an avalanche effect.
Muccioli Dental is proud to have a highly certified implant dentistry specialist on our staff who was prestigiously assigned to the Pentagon where he provided dental services to our Nation's top ranking officers and enlisted personnel. Dr. Randy Muccioli is the name to trust with full confidence if you are interested in dental implants.
Posted on behalf of Dr. Randy Muccioli, Muccioli Dental
Muccioli Dental - Johns Creek Dentist
6300 Hospital Pkwy, Suite 275
Johns Creek, Georgia 30097
Phone: (678) 389-9955