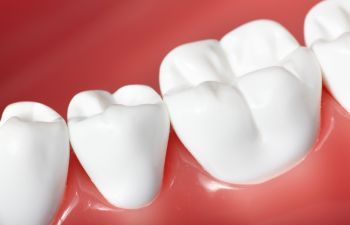 Do you have a sweet tooth? You are not alone. Countless people have an undeniable craving for sugar each day. As your dentist, it may be downright unrealistic to expect you to avoid sweets completely for the sake of your dental health. However, there is a right and wrong way of consuming sweets that you should know about. In fact, it can save you from the detrimental impact of sugars on your teeth, including those dreaded cavities!
Timing Is Important
There are certain times of the day that make sweets less risky for your dental health. For example, after eating a full meal, your saliva production is high. We rely on saliva to wash away food debris (sugars) as well as neutralize the acids inside your mouth. Therefore, satisfying your sweet tooth right after a meal may be better than choosing your dessert as a mid-afternoon or late night snack.
It is also wise to time your sweet indulgences at a moment that you can follow it with a tooth brushing session or a quick glass of water. Anything you can do to reduce the amount of time that the sugars linger on your pearly whites will be helpful in preventing decay.
Your Sweet Choice Matters
Equally important to when you eat your sweets is what you are eating for your sweets. There is a major difference in how well your teeth can handle chocolate pudding or vanilla ice cream compared to caramel candy or a pack of Skittles. Choose sweets that can wash off your teeth more easily. The sticky, hard or chewy sugars can stay on the teeth for extended periods of time and give bacteria a welcome invitation to enamel-weakening acids. A dentist will typically recommend that you satisfy your sweet tooth with chocolate. Ordinary chocolate melts away quickly and won't stick to your teeth.
Take Your Sweet Tooth to the Dentist
If your dental health has already suffered the unwanted impact of your "sweet tooth" – we can help. At Muccioli Dental, we offer professional teeth cleanings as well as tooth-colored fillings and custom crowns to restore teeth that may have been damaged by too much sugar. Call our Johns Creek office today.
Posted on behalf of Dr. Randy Muccioli, Muccioli Dental
Muccioli Dental - Johns Creek Dentist
6300 Hospital Pkwy, Suite 275
Johns Creek, Georgia 30097
Phone: (678) 389-9955