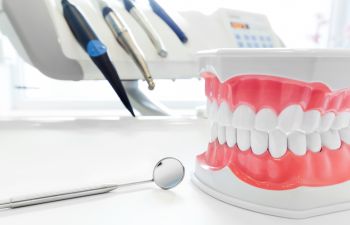 You show them off to others. You use them to eat and speak. You spend time cleaning them twice a day. But how well do you really know your teeth? Your teeth are more sophisticated than you may think. By understanding the parts of a tooth and how your teeth are designed to function, it may help you take more pride in them this year. While your teeth are impressive structures, they still need proper care to stay healthy and beautiful.
Parts of A Tooth
Did you know that your teeth are made of the strongest substance in your entire body? When it comes to your teeth, there is more than meets the eye. Each tooth is divided into the following layers or parts:
Enamel – the outer part of the tooth that is strong and white in color. Enamel is composed primarily of calcium phosphate.
Dentin – the next layer made of living cells that produce a hard mineral substance. Dentin has a yellowish tint.
Pulp – the inner soft structure of your tooth. The pulp is also the chamber for the tooth nerves. When this portion of your tooth gets infected or damaged, it produces significant pain.
Cementum – a layer of connective tissue that allows the tooth roots to bind or connect to the gums and jawbone.
Functions of Your Teeth
Chewing (or breaking down food) is only one of the three main functions of your teeth. Your teeth also help you speak properly as well as shape your face. It is safe to say that your teeth are one of the most important assets you own!
Now that you have a better understanding of teeth, do you think you are giving yours the "TLC" they deserve? How will you take better care of your teeth in 2021?  At Muccioli Dental, we'd love to help you develop some positive dental health goals for the New Year!
Posted on behalf of Dr. Randy Muccioli, Muccioli Dental
Muccioli Dental - Johns Creek Dentist
6300 Hospital Pkwy, Suite 275
Johns Creek, Georgia 30097
Phone: (678) 389-9955