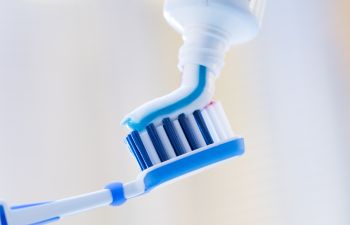 You may not know this, but oral hygiene is very important to Santa. How well you take care of your teeth has a large bearing on whether you get put on the "Naughty" list or the "Nice" list. So, which list are you on this year?  Here is how you can tell:
Nice
You brush your teeth thoroughly at least twice daily
You floss your teeth at least once everyday
You visit the dentist every six months for dental cleanings & checkups
You eat a healthy and balanced diet
Your rinse your mouth or brush your teeth after eating sugary treats or eating foods
You refrain from smoking or using tobacco products
Naughty
You sometimes forget to brush at all
You hardly ever floss
You can't remember the last time you visited the dentist
Your diet consists mostly of sugary drinks and gummy worms
You sometimes forget to brush your teeth at all
You smoke at least two packs a day and regularly chew tobacco
In all seriousness, practicing good daily oral hygiene is important and will increase the likelihood of your teeth lasting for a lifetime. Brushing and flossing daily, visiting the dentist regularly, eating a healthy diet and refraining from smoking and using tobacco products are a few things you can do to maintain good dental health. If you take good care of your teeth now, you can avoid painful and expensive dental health problems like periodontal disease, tooth decay and tooth loss in the future. If you find that you are on the naughty list this year, it is never too late to change. After all, you still have a few days left until Santa arrives!
Posted on behalf of Dr. Randy Muccioli, Muccioli Dental
Muccioli Dental - Johns Creek Dentist
6300 Hospital Pkwy, Suite 275
Johns Creek, Georgia 30097
Phone: (678) 389-9955