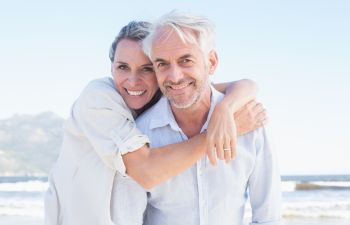 If you are currently overweight or obese, you are at a higher risk of developing a variety of serious health conditions including Diabetes, Heart Disease, High Blood Pressure, Breast Cancer and more. However, did you know that being overweight or obese can also negatively affect your dental health? According to the Obesity Action Coalition, individuals affected by obesity have more dental health problems than individuals who maintain a healthy weight. Published findings indicate that obese individuals have higher tooth-decay levels and more missing teeth.
While this dynamic is not currently completely understood, many experts believe that a poor diet and/or uncontrolled heartburn may be contributing to the problem. Others believe that a lack of access to dental healthcare may be contributing to poor dental health in obese individuals. In cases of severe obesity, ergonomic access problems in the dental office can make it difficult for patients to get the dental care they need to protect their long-term dental health. Additionally, individuals who are obese are at a higher risk of developing Diabetes and Diabetes contributes to Periodontal Disease, a leading cause of tooth loss. This may also play an important role in the link between obesity and dental health. In addition, many medications that are currently prescribed for conditions such as heart disease and Diabetes cause dry mouth. Chronic dry mouth can also contribute to tooth decay and gum disease.
Whatever the reason, it is important to recognize the link between obesity and poor dental health and to take measures to prevent dental health problems such as tooth decay and Periodontal Disease. If you are obese, it is vitally important for you to practice good daily oral hygiene and to visit your dentist regularly for professional dental cleanings and examinations. If these problems do occur, you should seek treatment from your dentist immediately. This will give you the best possible chance of keeping your teeth for a lifetime.
Posted on behalf of Dr. Randy Muccioli, Muccioli Dental
Muccioli Dental - Johns Creek Dentist
6300 Hospital Pkwy, Suite 275
Johns Creek, Georgia 30097
Phone: (678) 389-9955