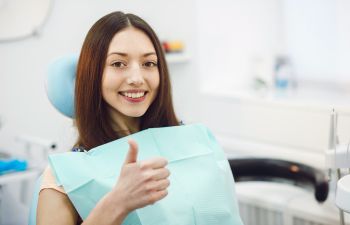 When it comes to protecting your oral health with your diet, you probably know to stay away from sugary treats and acidic drinks. But did you know that there are certain foods that are good for your smile? Cheese is a perfect example. Not only is cheese safe for your teeth, this dairy choice can also boost your dental health!
Why Does Your Smile Love Cheese?
Cheese is known for being packed with calcium, and your teeth certainly take advantage. The calcium and phosphorus in cheese not only strengthens your bones, but the casein and whey protein in cheese can also help build enamel on your teeth. The stronger and thicker your enamel, the less likely sugars, acids and plaque can attack your teeth. In addition, chewing cheese can stimulate saliva flow, which further helps to fight cavities by washing away sugars and bacteria. Cheese also has no staining properties so you don't have to worry about losing your bright smile if it clings to your teeth.
Eat the Right Cheese
There are more than a thousand types of cheese. To get the dental health benefits out of your cheese, stick to the following varieties:
Aged
Monterey Jack
Cheddar
Soft-ripened
Brie
Camembert
Blue
Gorgonzola
Roquefort
There are other cheese options that may not be so great for your pearly whites. Try to limit cheeses with added sugars or those that have been processed, such as pre-packaged cheese dips, cheese sprays and American cheese.
Want to learn more about smile-friendly foods to include in your diet this year? Call Muccioli Dental. We love helping patients boost their oral health in between routine dental visits.
Posted on behalf of Dr. Randy Muccioli, Muccioli Dental
Muccioli Dental - Johns Creek Dentist
6300 Hospital Pkwy, Suite 275
Johns Creek, Georgia 30097
Phone: (678) 389-9955