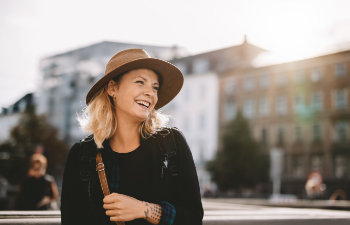 When it comes to your dental care, choosing the right dentist is paramount. One specialized area of dentistry that stands out is prosthodontics, the field dedicated to the restoration and replacement of teeth. Our practice features an ADA trained and accredited Prosthodontist, Dr. Randy Muccioli. As a patient of Muccioli Dental, you'll gain the following benefits of having a trained prosthodontist as your dentist:
Extensive Training and Expertise
Prosthodontists undergo advanced education and training beyond dental school. They complete an additional three years of specialized training in prosthodontics, which focuses on the restoration and replacement of missing teeth and the associated oral structures. This specialized knowledge equips prosthodontists with a comprehensive understanding of the complexities involved in restorative and cosmetic dentistry.
Comprehensive Restorative Solutions
Prosthodontists are uniquely qualified to provide a wide range of restorative solutions. Whether you require dental implants, crowns, bridges, dentures, or complex full-mouth rehabilitation, a prosthodontist has the expertise to design and execute a personalized treatment plan to meet your unique needs. Their advanced training ensures that you receive the highest level of care and optimal outcomes.
Aesthetic Excellence
One of the hallmarks of prosthodontics is its emphasis on achieving aesthetic excellence. Prosthodontists possess an in-depth understanding of the principles of smile design, facial aesthetics, and dental materials. They can create natural-looking restorations that blend seamlessly with your existing teeth, resulting in a beautiful, harmonious smile that enhances your overall facial aesthetics.
Multidisciplinary Collaboration
Prosthodontists often collaborate with other dental specialists, such as periodontists, oral surgeons, and orthodontists, to provide comprehensive treatment solutions. This collaborative approach ensures that all aspects of your oral health are addressed and that you receive the most appropriate and effective care. Whether your treatment requires periodontal therapy, orthodontics, or oral surgery, a prosthodontist can coordinate your care with other specialists, streamlining the process for you.
Enhanced Function and Comfort
Prosthodontists prioritize not only the appearance of your smile but also its function and comfort. They take into consideration factors such as occlusion (bite), jaw joint function, and chewing efficiency. By carefully analyzing your unique dental anatomy and considering these functional aspects, a prosthodontist can design restorations and prosthetics that promote optimal oral function, improving your overall comfort and quality of life.
Personalized Treatment Approach
Each patient's dental needs are unique, and a prosthodontist understands the importance of personalized care. They take the time to listen to your concerns, thoroughly evaluate your oral health, and tailor a treatment plan to address your specific goals. With their expertise and attention to detail, prosthodontists can provide you with a customized dental experience that prioritizes your individual needs and desires.
Schedule Your Next Visit with a Johns Creek Prosthodontist
Choosing Dr. Muccioli as a dentist who is trained as a prosthodontist offers numerous benefits when it comes to your dental care. His extensive training, comprehensive restorative solutions, focus on aesthetic excellence, collaboration with other specialists, emphasis on function and comfort, and personalized treatment approach all contribute to an exceptional dental experience.
At Muccioli Dental in Johns Creek, we are committed to providing you with the highest standard of care, ensuring that you achieve a healthy, functional, and beautiful smile. Contact us today to experience the advantages of having a trained prosthodontist as your dentist and take the first step towards optimal oral health.
Posted on behalf of Dr. Randy Muccioli, Muccioli Dental
Muccioli Dental - Johns Creek Dentist
6300 Hospital Pkwy, Suite 275
Johns Creek, Georgia 30097
Phone: (678) 389-9955