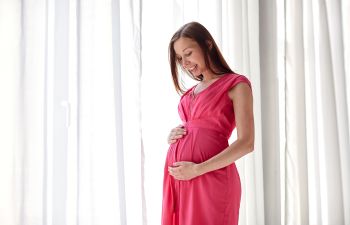 If you are a first-time expectant mother, you may have questions about what you can and can't do as far as professional dental care. The truth is, dental care during pregnancy is not only safe, but it is highly important.
Due to the influx of hormones during pregnancy, women are at greater risk for developing gum disease. Periodontal disease is an infection within the gums. Unfortunately, its consequences can go beyond the mouth. The bacteria within the infected gum tissues can get into the bloodstream and travel to the fetus. Untreated gum disease during pregnancy has been linked to low birth weight and/or preterm birth. In fact, the National Institute for Health Care Management reports that, "pre-term birth rate was 42% higher for babies birthed by women who did not receive dental care during pregnancy and low birth weight was 33% higher."
The threats don't stop there. According to research published by the American Dental Association (ADA), "poor (oral) habits during pregnancy have been associated with premature delivery, intrauterine growth restriction, gestational diabetes and pre-eclampsia." Taking care of your teeth and gums during those special nine months of fetal growth is one of the most critical steps you can take for the health of yourself and your unborn child.
The good news is that you can prevent gum disease during pregnancy, commonly called "pregnancy gingivitis." Beyond keeping up with your regular dental hygiene habits at home, you should visit your dentist for a routine exam and cleaning. Catching gum disease early is critical, as it is most easily reversed at its beginning stages. Monitor whether your gums are swollen, red or bleed easily. If so, you may need a professional cleaning or deep cleaning to eradicate the infection.
Most dental procedures are safe during pregnancy. If an x-ray is needed, extra caution will be taken to protect the mother and baby from radiation exposure. If your smile needs a more invasive restorative procedure, it may be best to schedule it after the baby is born. In certain cases, the risks outweigh the benefits.
If you are pregnant and need a trusted dentist to monitor your oral health, please call Muccioli Dental. We value the importance of healthy teeth and gums during all seasons and stages of life!
Posted on behalf of Dr. Randy Muccioli, Muccioli Dental
Muccioli Dental - Johns Creek Dentist
6300 Hospital Pkwy, Suite 275
Johns Creek, Georgia 30097
Phone: (678) 389-9955